Do you want to be a Hero?
Help us reach our goal of 100 heroes who sign up to donate during September
Monthly Giving
By choosing to donate monthly, you are providing our Haven with a consistent and reliable monthly income stream that helps us better plan for programs to prepare our dogs for adoption.  Plus, you are allowing us to help save even more lives of domestic violence victims and their pets.
During the month of September, every person who signs up to give $10 or more to our I Heart's Heroes Program is entered to win an LG Tone Ultra Premium Wireless Stereo Headset!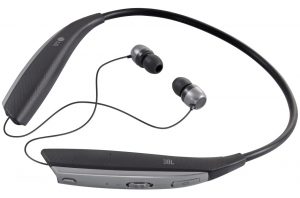 Key features include:
JBL Signature Sound
Retractable Ear Buds
Dual MEM Microphone
Quad-Layer Speaker Technology
Around-The-Neck Wearing Style
QualComm aptX Compatible
Plus, you will also receive a FREE 2018 I Heart Dogs Calendar!
Become a Super Hero by choosing a gift of $75 or more and you will sponsor one of our long-term residents at our Haven!  You will receive monthly updates of the dog's progress right up until the date the dog is adopted into a forever home.  Shortly after, you can look forward to receiving news of your next new dog's sponsorship.
Here are examples of what your gift will provide:
$10 – Monthly heartworm and flea prevention for one dog
$20 – Feeds one dog for a month
$65 – Annual vaccines and heartworm test for one dog
$75 – Monthly training for one dog
$85 – Spay or neuter one dog
If at any time you want or need to increase or decrease your monthly donation, change or update your credit card information, or stop donating, all you need to do is email us at donations@iheartdogs.org.
Thank you for your generosity!